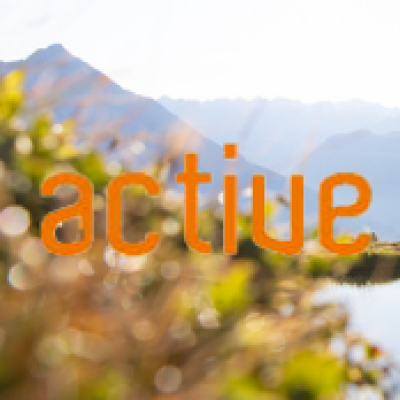 ACTIVE MOUNTAIN - SUMMER 2021 PROGRAM
Summer program. From the beginning of July to the end of October.
Cool summer days
On mountain slopes, between meadows and fields, on the banks of waterways.
And at the end:
HAPPY ENCOUNTERS AT THE TOP
Summer program of activities included during your stay with the Feldmilla Design Hotel.


MONDAY
ALMHOPPING ON SPEIKBODEN (05 / 07-27 / 09)
Comfortable panoramic excursion from hut to hut, accompanied by expert guides (easy).
What to bring: trekking clothing, rain cover, provisions
Additional fee: € 21.00 ad., € 12.50 U16, € 0 U8 for ascent & descent by cable car, Speikboden
Meeting point: 09:00 am, Campo Tures, Speikboden valley station
Duration: about 5 hours
WEDNESDAY
WALK TO DISCOVER THE HERBS (07/7 - 29/09)
Herbs against every pain in the world: Mario is ready to explain ways & methods of cures and recipes during a pleasant and peaceful (easy) excursion.
What to bring: adequate footwear, rain protection, drink
Meeting: 2.30 pm, Caminata, Brugghof
Duration: 3 hours

FRIDAY
FORCE OF WATER (09/07 - 01/10)
Trip with Georg Ratschiller through the water valley: starting with the historic Venetian saw. As a former forester, he knows a lot about firs and pines, ferns and mosses, foxes and hares.
One day tour (easy)
What to bring: trekking clothing, provisions
Meeting point: 08:20 am, Campo Tures, bus station
Duration: approx. 6 hours
SUNDAY
AN AFTERNOON IN THE "TAUFRISCH" FIELD (fresh dew, 04 / 07-03 / 10)
Some restaurateurs in Val di Tures have given life to the "TauFrisch" (fresh dew) initiative, a horticultural cultivation project that also involves the gardener Andrea Palmieri. Palmieri, an expert in cultivation methods close to nature, convinces and conquers with his exciting ways Mini-expedition to a "food biotope" in the fields of Tures (easy).
To take with you: solid shoes
Meeting point: Campo Tures, tourist office, 4 pm
Duration: approx. 2 hours


The schedule and the activities may change due to the ongoing health emergency (Covid-19).

 
Fill out the form below and check availability for your wonderful holiday in Valle Aurina:

loading form
Feldmilla Design Hotel
Tel. +39 331/7059379
Email: info@feldmilla.com
FB @feldmilla


[PHOTOGALLERY: 13346]